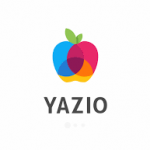 YOUR MISSION
Complete a 12-month training program with our team to learn and better understand Performance Marketing (with the possibility of subsequently taking on a permanent position) and support in managing our UA campaigns in channels like Facebook, Instagram, Pinterest and many more
Leverage analytics and reporting to drive channel optimization
Drive the development of concepts and creatives, work with our designers and agencies on digital asset creation to use in our channels
Come up with new hypotheses and strategies for campaigns, propose tests, implement and evaluate their performance, and adjust or scale them according to your findings
Share reports, learnings, and best practices with different stakeholders, stay at the edge of developments in your channels, and proactively suggest strategy adjustments to reflect new industry trends and insights
Identify new growth opportunities (new channels, new markets) and proactively pursue them
YOUR PROFILE
Excellent analytical skills, a data-driven mindset, and an Excel expert
Conceptual skills and a high level of creativity
A passion for performance marketing and the ambition to learn and grow into a top-notch performance marketing expert
Attention to detail and an independent, goal-oriented work ethic
Ability to recognize patterns and derive valuable conclusions
Fluent in English with excellent written communication skills, German is a plus
Basic knowledge in Photoshop and/or Sketch is a plus
Knowledge about fitness and nutrition is a plus
WHY US?
An exciting project with millions of users in over 100 countries, localized in 20 languages
A great team with start-up spirit, high flexibility and flat hierarchies
As a "remote first" company with a pronounced remote culture, you'll have the option to work 100% remotely (must be located in CET time zone +/- 2 hours)
If desired, we can provide you with a co-working space of your choice
Access to state-of-the-art technical equipment of your choice (laptop, smartphone, external monitor, etc.)
Attractive salary and vacation days
Our work culture is characterized by focus and efficiency. We do not work overtime and, in the rare occasions that it is necessary, you can take the additional hours off at another time
A dynamic work environment with plenty of room for personal development, direct communication and flexible working hours
Exciting team retreats and events several times per year and much more
SOUNDS LIKE YOU?
Ready to bring YAZIO to the next level together and help people all over the world live healthier lives?
Then we're looking forward to receiving your application! Please provide the following:
Your CV
A cover letter explaining who you are and why you want to work at YAZIO
Feel free to send us something that shows us a little more about your interests (e.g. your Twitter/Instagram account or your blog/website)
You'll get bonus points if you include a short introduction video recorded by you (1–5 min.)
ABOUT US
YAZIO is an innovative mobile application helping users to calculate their consumed and burned calories throughout the day. In other words, our app allows people to track their nutrition and activity levels to help them discover and implement healthier choices. YAZIO is available in 20 languages and in over 100 countries worldwide. That means our international team works tirelessly each day to improve and develop YAZIO into the best nutrition app and calorie counter in the world. Join our team and help support our progress!