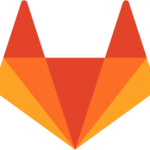 This position is remote, based in the Americas or EMEA time-zones.
In Marketing Operations at GitLab, our team streamlines processes and manages technology to enable effective marketing here. We help colleagues access data to enable smarter decisions, and assist in marketing analysis, planning, and strategy development. In this role, you'll manage a team and work across the business to deliver effective results.
What you'll do in this role:
Manage members of the Marketing Operations team, ensuring their success and growth.
Effectively influence, align, and collaborate with key functions, particularly Sales, Finance, Compliance, and Legal.
Recruit, develop and lead a team to execute on key marketing strategies.
Lead strategic and operational initiatives across marketing and with other functions to drive performance improvements.
Continuously enhance the impact of marketing and help the company continue along its fast growth trajectory.
Develop frameworks and platforms that ensure optimal and unfettered access to business tools, assets and capabilities.
You should apply if you have:
8+ years of experience with go-to-market operations strategy and business analytics.
5+ years of experience managing marketing vendors and team management.
The ability to work collaboratively, internally and externally.
The ability to manage/prioritize multiple projects and adapt to a changing, fast-paced environment.
Demonstrated management skills and the ability to lead a team and work in a group environment, including interaction with Senior/Executive level leadership.
Strong interpersonal skills including influencing, negotiations and teamwork skills.
The ability to think strategically.
Superb analytical and problem-solving capabilities to help the team make sound decisions.
The desire to work in a team, while not being afraid to roll up your sleeves.
The understanding that setting a foundation for healthy growth in a fast-paced company is effective marketing operations.
A shared interested in our values.
Also, we know it's tough, but please try to avoid the confidence gap. You don't have to match all the listed requirements exactly to apply! We value diverse experience, so go for it and submit an application if GitLab sounds like a place you'd like to join.
The culture here at GitLab is something we're incredibly proud of. Because GitLabbers are currently located in more than 63 different countries, you'll spend your time collaborating with kind, talented, and motivated colleagues from across the globe. Some of the benefits you'll be entitled to vary by the region or country you're in. However, all GitLabbers are fully remote and receive a "no ask, must tell" paid-time-off policy, where we don't count the number of days you take off annually. You can work incredibly flexible hours, enabled by our asynchronous approach to communication. We'll also help you set up your home office environment, cover your home internet subscription, pay for your membership to a co-working space, and contribute to the travel costs associated with meeting other GitLab employees across the world. Also, every year or so, we all get together at our Contribute event.
Compensation:
Our hiring process, along with the compensation for this position, can be found in our handbook. To learn more about someone who may be conducting the interview, find their job title on our team page. Additional details about our process can also be found on our hiring page.
_____________________
*** Hi, wir sind Bea und Jan von New Work Life. Wir freuen uns, wenn dir unsere Remote Jobbörse gefällt und du eine Stelle gefunden hast, auf die du dich bewerben möchtest. Bitte gib in deiner Bewerbung New Work Life als Referenz an, damit unsere Remote Jobbörse weiter wachsen kann. 🙂